New Properties
Construction Now Complete on Portland's Novus Apartments
Jan 11, 2023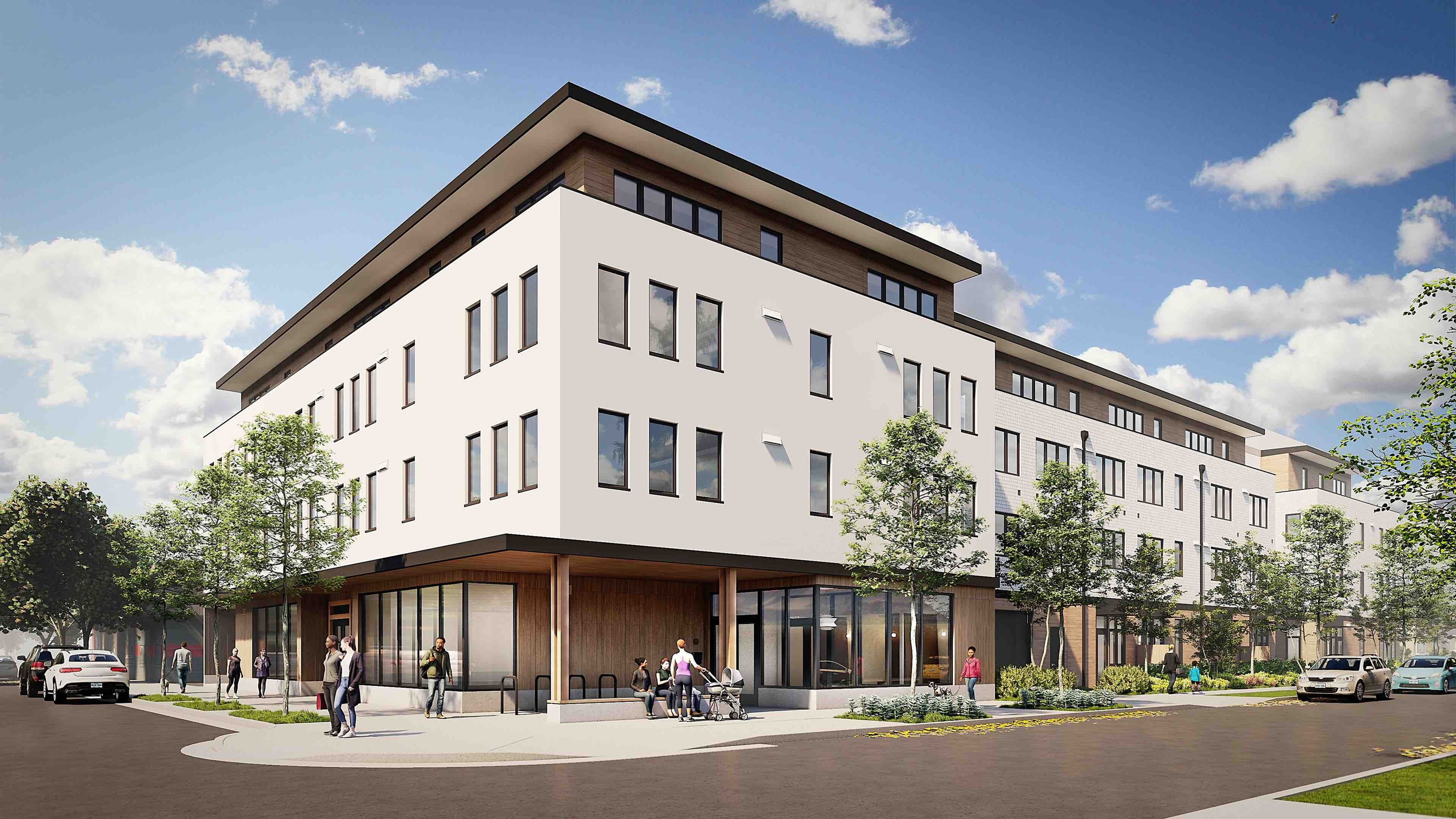 Construction Now Complete on Portland's Novus Apartments
Construction is now complete on Novus Apartments, a $24 million, four-story, 84-unit, contemporary mixed-use community located in Portland's Woodstock neighborhood at 4981 SE Woodstock Blvd., with the newly formed CloudTen Residential taking over all lease-up and all management activities. With the addition of Novus, CloudTen now manages over 30 properties throughout Oregon and Washington.
Lydia Stiles, CloudTen's regional asset director for the Pacific Northwest, said Novus is a core addition to CloudTen's expanding portfolio, filling an increasing need for quality urban-style apartments in the region. With a sleek, modern design by architect Kyle Rodrigues of Scott Edwards Architecture, apartments range from 443-square-foot studios to 1,272-square-foot three-bedroom homes, all with stainless steel appliances, quartz countertops, pendant lighting, vinyl plank flooring and oversized windows. The community also features 16 expandable technology-powered Ori Studio homes, a cost-effective housing solution, which at the touch of a button transforms spaces for sleep, work or entertaining.
Onsite amenities include a spacious resident lounge, a coffee bar and courtyard with firepit and grills. The community also has 1,972-square feet of commercial space, with recent move-ins including a Filipino bakery, Shop Halo Halo and Daphne's Botanicals. The project was developed by Portland-based Urban Asset Advisors and constructed by LMC Construction.
According to Dennis Mitchell, vice president of strategy for CloudTen Residential – recently launched as a technology-centric, more nimble multifamily management firm – the company has a rapidly growing presence throughout the Pacific Northwest. "The region has a robust multifamily market, and we look forward to further expanding our portfolio here. Our clients have been thrilled by our boutique-style, hands-on approach paired with the best technology our sector has to offer."
Other Portland area multifamily properties recently added to the CloudTen portfolio include Parallax, a 66-unit, five-story glass, steel, brick and metal mixed-use development and Ninebark, comprised of 246 beautiful sustainability-minded apartment homes developed by Killian Pacific.
With these newest additions to its portfolio, CloudTen now has 60 properties totaling over 7,000 units throughout Arizona, Nevada, Oregon and Washington.